YOGA IS A JOURNEY
My name is Liat Chanoch and I am the founder of Yoga Mind Li.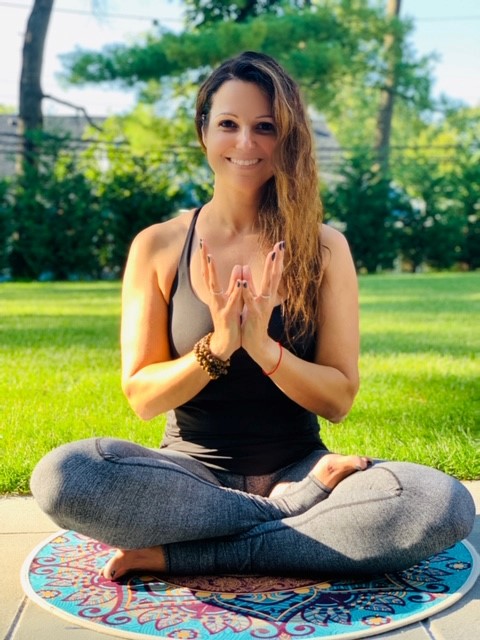 My love and passion for yoga started when I was five months pregnant with my first child and attended my first yoga class.  I did not know what to expect but, immediately, I fell in love in with yoga as a whole new world opened up to me and so much in my life changed. It did not take much time for me to understand that yoga was a journey and this was only the beginning.  I made a commitment to follow this journey and embraced a new lifestyle that I knew I would follow for life.  Before I began my yoga journey, I was an educator in schools in Israel, Canada and New York.  I taught children from pre-school age through high school and also taught adult education.  I have developed many educational programs during the years and I offer my services to schools and organizations in Long Island, New York City, and all over the world.  I have a bachelor's degree in education (B.Ed), and have experience  as a special education teacher and an art therapy professional.  My formal teacher's training has helped me to understand my students needs and adapt my yoga classes to meet my students' various needs and interests.
Ever since that first class, I have continued to practice yoga, which has added immensely to my quality of life. The grounding and centering feelings I experience when practicing yoga are profound. We can all benefit from achieving peace of mind and a deeper understanding of ourselves and our experiences.  This journey has changed my life and I am inviting you to join me on this journey. 
What can you expect from your yoga journey?
Yoga is the union of the body and the mind, and you cannot nurture one without the other. The body-mind connection holds information that can be accessed only  through a consistent yoga and mindfulness practice. Practicing yoga is a powerful tool that enables its followers to learn about themselves, open their minds to new experiences, and change their perspective on life. On a physical level, yoga will help you to build stamina, become stronger and more flexible, and will teach you to let go of  the stress of everyday life. 
In my work with my clients, I introduce the classic vinyasa yoga, yoga therapy, breathing techniques, mindfulness, and meditation. I specialize in teaching various types of yoga and my experience affords me the flexibility to tailor classes to my clients' needs and expectations. 
When you begin this journey, you will learn about and experience the benefits of yoga including breathing techniques and mindfulness.  No matter what your stage in life is and what your physical abilities are, there is a yoga practice to suit you. In my classes you will learn to challenge and accept yourself and you will gain insight that will last a lifetime.
I offer the following classes so you can join me on this journey:
Virtual and in-person yoga classes for individuals and groups
Virtual and in-person customized workshops for yoga, breathing techniques and meditation.
Kids, tweens and teens yoga classes
Family yoga classes
Breathing classes and workshops
Virtual and in-person school and after school programs
Pre/postnatal yoga classes
Restorative yoga classes
Birthday parties for all ages
Special events
I am Looking forward to seeing you soon.
Wishing you Love, Peace, Health and Wealth.
Liat Chanoch